Hey you, 
it's me, 
your reflection, 
RIMIDI 
Peace Gods and Goddesses! 
I hope that today you are feeling God! 
Unbeknownst to me, there is this very cool feature inside of my Opening Act profile that let's me see who is voting for me, how often they are voting for me and who my top voters are. I discovered it over the weekend. 
Oh, how I love the transparency! 
Bwahahahahaha!! 
Cast your votes TODAY - RIGHT NOW!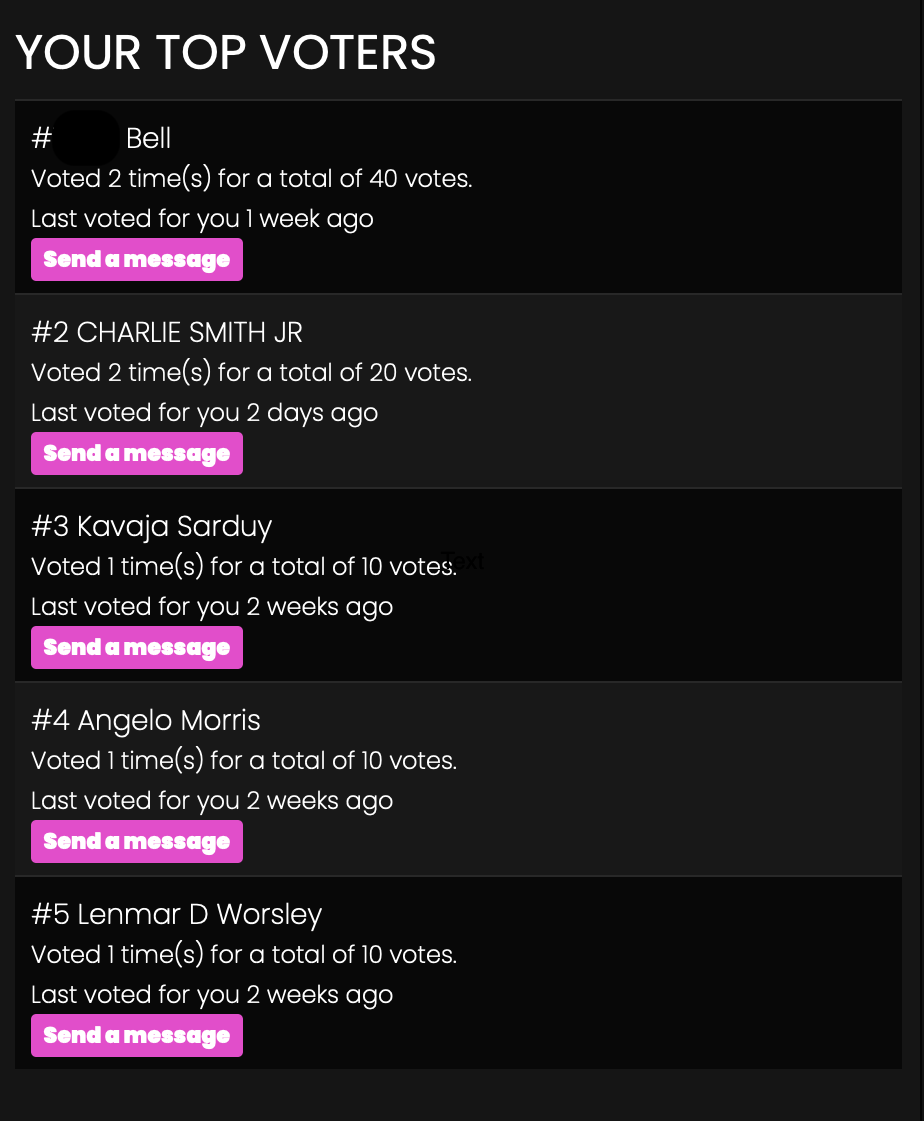 Thank you to my top voters: 
Bell, Charlie, Kavaya, Angelo and Lenmar! 
I may need to throw in some incentives, hmmm... 
This is literally OUR WIN! This is how I need all of you, reading this, to see this. For every win I have, your win is also on its way or have already made its way to you amongst many others! When I win, everybody wins. And, when you win, the same is true vice versa. 
By the way, we just had a New Moon in Leo which means that the energies that currently surrounds us are boldly supporting us in the areas of speaking your truth loud, ferociously and unapologetically, having and balancing fun, productivity and, you know it, celebration!!! 
Be in the energy of celebration and watch how more of that energy finds its way to you! Celebrate the big and the small wins as well as the wins for others! 
CAST YOUR FREE DAILY VOTE FOR RIMIDI NOW 
Go visit our profile to cast your free daily vote every 24 hours here. 
And, if you make a donation it will boost my position as well as be donated to the American Foundation for Suicide Prevention. Receive 2X votes for the next 14+ hours when you select and donate using the TOGETHER VOTE. 
YOUR VOTE MATTERS!!! 
Be easy, 
RIMIDI